Which course is best after B Pharmacy ?
Source:
Prof.Karan Ajay Gupta
B.Pharmacy is a bachelor's degree in the discipline of Pharmacy. It is often abbreviated as B.Pharma or PharmB. A four-year undergraduate pharmacy training leads to the B.Pharmacy degree. A person who holds a B.Pharmacy degree can practice as a pharmacist. A pharmacist is a medical specialist who specializes in the administration, use, and preparation of medicines. One of the most significant sectors in the country is the pharmacy sector.
Naturally, the B.Pharmacy degree is a valuable academic program. But once an individual has completed B.Pharmacy, the next question is whether he wants to pursue a Master's course or start working. It is a pragmatic degree that provides students with a variety of post-graduation alternatives. Deciding on a course after B.Pharmacy is not difficult at all. Students must look at the pros and cons of various courses, consider the career opportunities that each course offers and select the course that suits them the best.
Courses after B Pharmacy  
Pharmacy programs are quite prestigious and provide a competitive career path. There are various chances for further education and career growth after receiving a Bachelor's degree in pharmacy. After B.Pharmacy, students can choose from a range of distinguished courses. Students of B.Pharmacy study subjects like Remedial Biology, Human Anatomy, Pharmaceutical Analysis, etc. The postgraduate courses that are available to people who have completed B.Pharmacy provide advanced knowledge to the students. A Post Graduate Diploma in Pharmacy, MBA in Pharmaceutical Management, Master of Pharma (M.Pharma), Doctor of Pharmacy (D.Pharma), and many more courses are the next possible steps for people who have completed B.Pharmacy.
Check Out: Best medical colleges in the World
List of courses after B Pharmacy 
Many postgraduate degrees in pharmacy allow students to focus on a chosen subpart of the discipline. Postgraduate education generally leads to improved job opportunities. Students will almost certainly begin in a managerial role, and they will also advance more quickly.
Following are some master's level courses that can be pursued after completing a bachelor's degree in pharmacy.
M. Pharmacy 
Masters in Pharmacy which is also known as M.Pharmacy is a postgraduate program in Pharmacy. This program is often pursued by students who have completed B. Pharmacy. This degree provided advanced knowledge to students who already understand the basics of Pharmacy. Subjects like Drug delivery systems, molecular pharmaceutics, advanced biopharmaceutics, etc are taught in the course of M.Pharmacy. The two-year course is the most obvious next step for students who hold a B. Pharmacy degree. 
MSc in Pharmaceutical Chemistry 
This course is a two-year program in Pharmaceutical Chemistry. The course enables students to have a strong understanding of the basics and advanced drug development. The curriculum of this course consists of various theoretical and practical subjects. Research, experimentation, and development of drugs are involved in this course. MSc in Pharmaceutical Chemistry is a degree that equips students with fundamental chemistry understanding as well as special chemical knowledge of drugs and administration of drugs. The MSc in Pharmaceutical Chemistry is a good course that should be considered by students. 
Pharm. D
Pharm. D is a doctorate program in the field of pharmacy. It is a very impactful course that allows the students to receive a doctorate degree. In India, the Pharm D program lasts six years in total, with five years of classroom instruction and one year of practical training. It is the only doctorate degree that can be done after passing the Grade 12th examinations. The Doctor of Pharmacy degree is a professional degree that opens doors to careers in research, training, and healthcare. 
MBA in Pharmaceutical Management 
The MBA degree is quite a popular degree among the student community. It is no surprise that an MBA in Pharmaceutical Management is one of the top choices for B.Pharmacy holders. The curriculum of MBA in Pharmaceutical Management has many subjects that combine, science, technology, and management. It covers the management and different business techniques in the domain of pharmacy. MBA in Pharmaceutical Management is a two-year master's degree program that prepares students for managerial roles in sectors such as drug production, management, drug marketing, and sales.
Post Graduate Diploma in Pharmacy
The course provides advanced clinical pharmacy education for qualified pharmacists who work in a variety of professional settings. The Diploma in Pharmaceutical Management course covers advanced ideas and procedures in healthcare, notably the effective and reliable use of synthetic drugs. This course is a useful course that students can pursue after B.Pharmacy. The diploma course in pharmacy is not as popular as other courses such as an MBA in Pharmaceutical management however it is an extensive course that provides valuable insights to students.
Post Graduate Diploma in Clinical Trial Management 
The course of Post Graduate Diploma in Clinical Trial Management is new and slightly underrated. This program is designed for students who want to learn about the operations and regulatory requirements used in clinical trials. Candidates who complete the Post Graduate Diploma in Clinical Research program will have a multitude of job opportunities where they can work in key roles in the field of Clinical trial management. Subjects of this course include basics of health care, pharmacology, basics of management, biostatistics, etc.
Diploma in Drug store Management
The Diploma in Drug store management course is a comprehensive course that provides students with valuable skills that are required for managing a drug store. In the field of pharmacy, students are taught numerous sales and marketing tactics for the effective sale of drugs. With the aid of this course, individuals can establish their own pharmacy or rise to a key position in a large drugstore chain. This is a course for those who are confident that they would like to work in a pharmacy/drug store.
Diploma in Clinical Research
The diploma in clinical research is designed to meet the increased need for skilled professionals in clinical trials. This course will assist students in gaining a complete understanding of clinical trials. This course allows students to comprehend how clinical trials are run, their management, and other important aspects. It aids in determining the safety and quality of a gadget, a medical device, or a drug/medicine. Students learn about drug discovery, pharmacology, drug administration, preclinical testing in this course. The course in Clinical research offers applicants a lucrative career path as the medical domain is advancing at a quick pace.
Check Out: Courses after 12th in Canada
Jobs after B.Pharmacy  
B. Pharmacy is a very career-oriented academic program. Individuals can find a number of jobs in Clinical Research Organizations, pharmaceutical companies, Drug/Medicine Manufacturing Companies, and Hospitals. Individuals can work for the Government in key roles or work at private organizations in various positions after completing B.Pharmacy. The plethora of job opportunities in Pharmacy is quite attractive. They can even set up a private pharmacy of their own. Here are some of the job positions that individuals can hold after completing B.Pharmacy.
Licensed Pharmacist at a ClinicLicensed Pharmacist at a HospitalSales and Marketing RepresentativeMedical RepresentativeQuality Control AssociateDrug InspectorResearch and Development ScientistScience/Medical WriterClinical Research AssociateFormulation Development AssociateClinical Research Coordinator
Scope after B.Pharmacy 
The domain of Pharma is rapidly growing day by day. Research and innovation go hand in hand in the field of Pharmacy. B. Pharm is a fantastic degree that offers a lot of possibilities. Individuals who have completed B.Pharmacy have the option of continuing their education, starting an establishment, or starting their work right away. 
After completing B. Pharmacy, individuals can choose from three career paths. 
Pursuing higher education
A common alternative is continuing education. A bachelor's degree isn't always enough. Postgraduate courses in Pharmacy allow students to have better job prospects. Individuals who want to hold managerial roles should definitely pursue a Master's degree or any other post-graduate course to advance their career. MBA in Pharmaceutical Management, M. Pharmacy, or MSc in Pharmaceutical Chemistry are some great courses that can transform a student's career. 
Self-employment 
One of the main advantages of a bachelor's degree in pharmacy is that it is one of the few bachelor's degrees that enables students to start their own business. Individuals can start a pharmacy. They can become wholesalers and retailers of drugs. Individuals can even start a drug manufacturing/production facility. Individuals who prefer to work for themselves and manage a store are best suited to set up a pharmacy/drug store of their own.
Jobs in private/public organizations
Individuals can work in private or public organizations after completing their bachelor's in pharmacy. Graduates of pharmacy schools have a wide range of work opportunities. They can work as a pharmacist, pharmacologist, quality control inspector, drug inspector, medical writers, etc.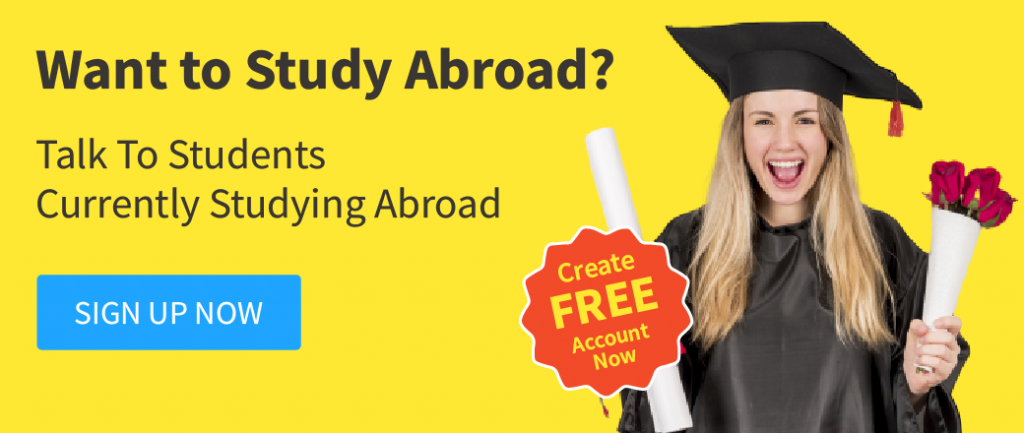 FAQs

Can I get a job abroad after Bpharm?
Ans. Students with a B. Pharmacy degree from another country can get high-paying professions. After completing a B. Pharmacy degree, you can work as a military pharmacist, a veterinary pharmacist, or a hospital pharmacist, among other things.

Is B Pharmacy equal to MBBS?
Ans. No, Bachelor of Pharmacy (B. Pharma) is a three-year academic degree in the discipline of pharmacy.

What are the job prospects for pharmacists in India?
Ans. In India, pharmacy graduates have a wide range of work options. Because pharmacy is a well-known and recognised business, job seekers may take advantage of potential career prospects with competitive pay.

Can a pharmacy student become a doctor?
Ans. According to a report in the Times of India, the Pharmacy Council of India has taken the crucial step of allowing all applicants holding a Doctor of Pharmacy (Pharm D) degree from recognised universities to use the 'Dr.' prefix with their names.

Can B Pharm students do Md?
Ans. No, a B. Pharm student cannot pursue an MD or MS (even in Pharmacology) because the two subjects are completely unrelated. A B. Pharm student can only enrol in M. Pharm.
The post Which course is best after B Pharmacy ? appeared first on AdmitKard-Blog.
Related